-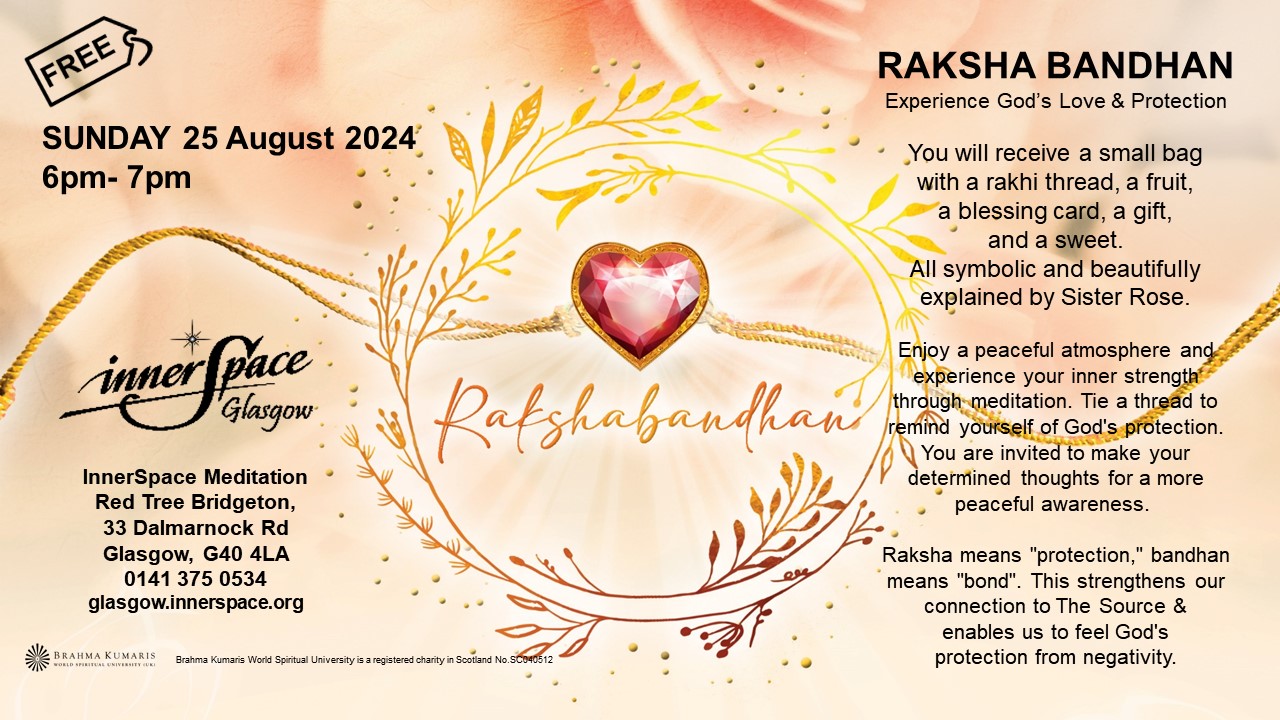 Experience God's Love & Protection
Tie a thread to remind yourself of God's protection.
Join us for a peaceful & powerful afternoon with Sister Rose
Sister Rose shares her perspective on Rakhi.
You are invited to make your determined thoughts for a more peaceful awareness. Raksha means "protection," bandhan means "bond".
Tying a rakhi thread on the wrist symbolizes a determined thought to return to the original peaceful nature of the soul through relationship with The Divine. This strengthens our connection to The Source & enables us to feel God's protection from negativity.
To live a spiritual life is to live a natural life, for despite our physical nature and circumstances; we are all, actually at our core, spiritual beings.
Recognize this innate spirituality and create a stable foundation upon which to build a stress free, happy life no matter what the situation!