-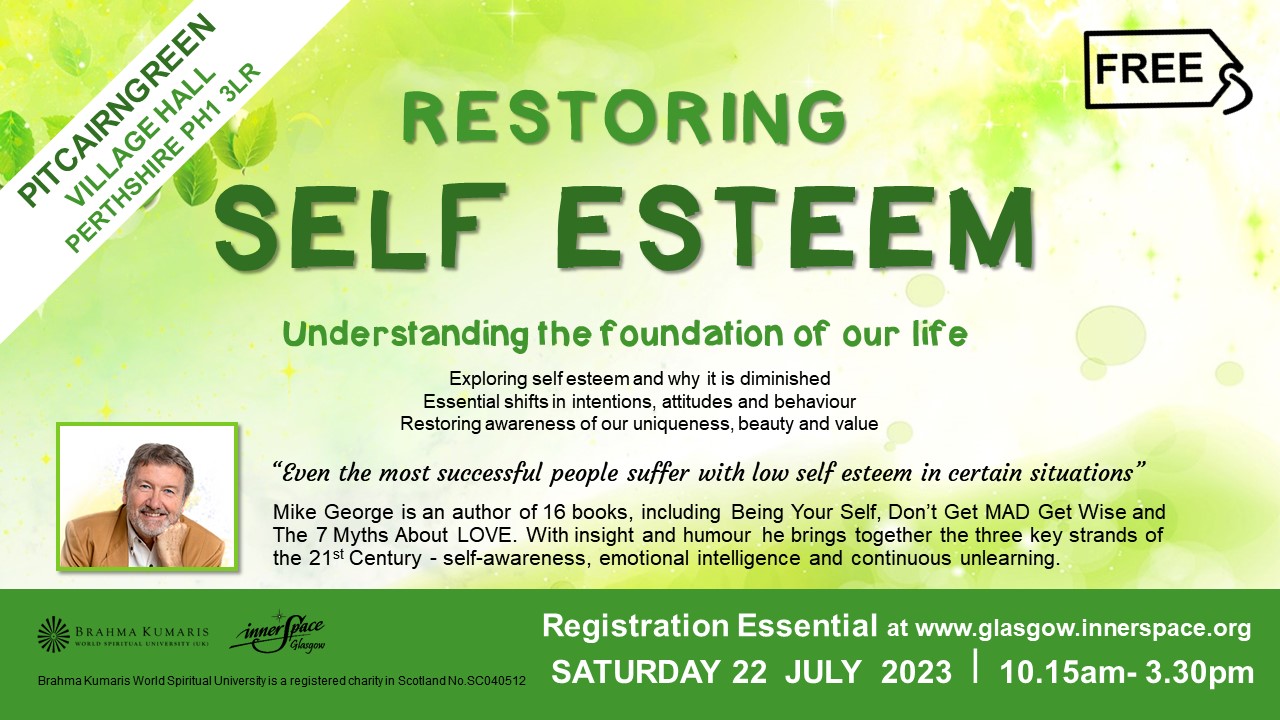 When you have self esteem you don't need to think about it. It's only when it is diminished that you start to notice your self respect, self confidence and emotional control are all affected. The purpose of this course is to explore and understand the true nature of self esteem so that we can help our self and others to restore and strengthen the best perception of our self the highest feelings within our self.
Session ONE 10.15am – 11.15am
Exploring self esteem and why it is diminished
Session TWO 11.45am – 1pm
Essential shifts in intentions, attitudes and behaviour
Session THREE 2pm – 3.30pm
Restoring awareness of our uniqueness, beauty and value
Mike George is an author of 16 books, including Being Your Self, Don't Get MAD Get Wise and The 7 Myths About LOVE. With insight and humour he brings together the three key strands of the 21st Century - self-awareness, emotional intelligence and continuous unlearning.
"Even the most successful people suffer with low self esteem in certain situations"
"How do you know your self esteem is OK?
When you cease to be concerned about what other people might think about you"
Notes : Please bring a vegetarian packed-lunch.
Tea & Coffee & Water will be provided.
A notebook & pen may be useful.
How Come it's Free? Amazing but true
All our events and courses are offered free of charge, not just in Glasgow, but all across the UK & Worldwide.
We are a registered charity and what we offer is available to all.
You can make a donation here https://glasgow.innerspace.org/donations