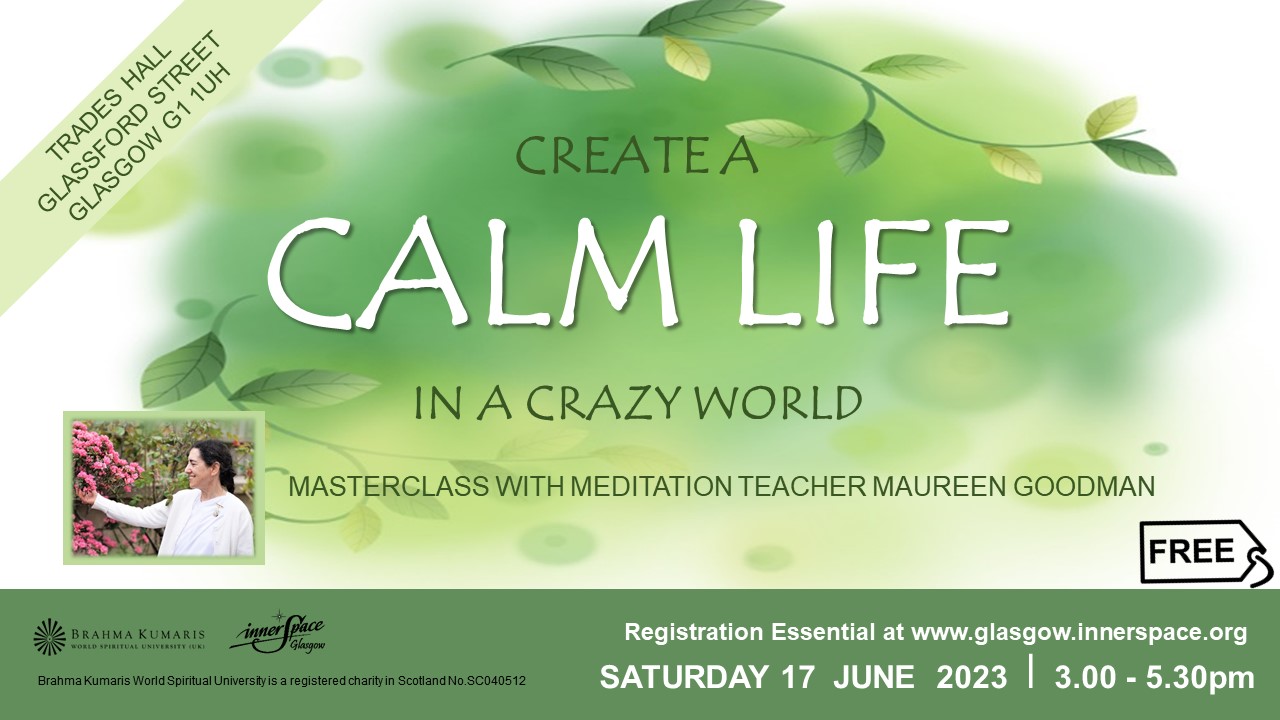 •Discover how to create a calm life in this crazy world.
•Learn to shift the inner dialogue, from worry and stress, to hope and contentment.
•Discover a calmer way of being through the practice of meditation
•Embrace challenges as learning opportunities
•Become clearer and calmer
Maureen Goodman is the Programme Director for the Brahma Kumaris World Spiritual University, UK. Sister Maureen is a much sought after speaker who travels internationally and speaks with a mix of humour and depth. As a Meditation Teacher she recognises the responsibility we all have to consciously be the future we want to see.
Maureen led the Brahma Kumaris delegation to Climate Change Conference, COP 27 and has a deep interest in the spiritual and ethical dimensions of climate change. She is part of the Strategic Circle of the Spirit of Humanity Forum.
Join us for a variety of active learning opportunities including; guided meditation, short talks, reflective writing and Q & A.
Suitable for both beginners & experienced meditators.

Notes : Please bring water if required. A notebook & pen may be useful.
Transport links : Queen Street Station, Central Station and Glasgow Subway, are all within 10 minutes walk from Trades Hall.
Parking : The NCP Glasshouse car park is situated across the road.
A reduced rate of parking at the NCP Glasshouse is available to our clients. You will require to download the NCP ParkPassApp and register then use the Saver ID - THA6LW to obtain the rate of £7.95 for up to 24 Hours. Trades Hall is not liable for any changes in rates and you should contact NCP direct with any queries.
How Come it's Free? Amazing but true
All our events and courses are offered free of charge, not just in Glasgow, but all across the UK & Worldwide.
We are a registered charity and what we offer is available to all.
You can make a donation here https://glasgow.innerspace.org/donations